I was going to write a typical "show and tell" post for these, but I've already reviewed the Noodlehead Divided Basket Pattern. The Divided Basket was the first indie sewing pattern I bought a few years ago and it's definitely my most used sewing pattern. Since I bought it, I've made over a dozen as baby gifts for friends.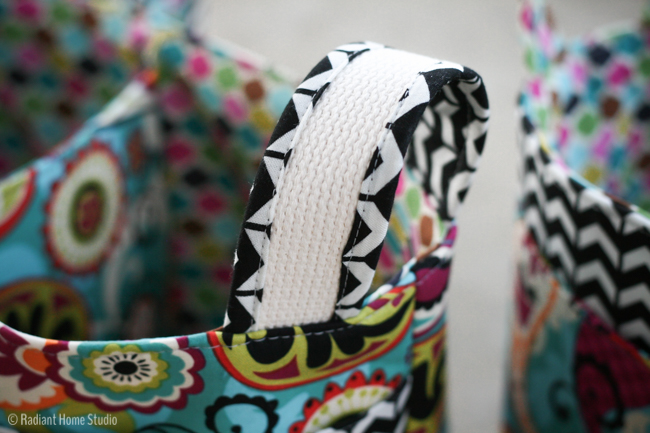 At the time, I almost choked paying $6.50 for a pattern when I had only ever bought patterns that were on sale for $1. But it was very different than anything that was available at the fabric store and the basket seemed to be a versatile organizing tool.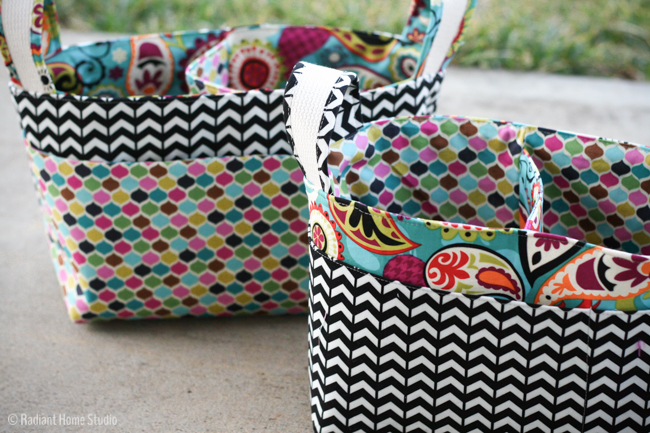 I'm in that season of life when my friends are always expecting new babies. This month there were 3 new baby girls! Many of my friends have large families and have most of the things they need, but we like to celebrate all the new babies whether they are the first or the 10th.
I could make bibs, burp cloths, or blankets, but most of the time moms already have those items. But every mom can use more organizing space! And that is why the Divided Basket is my favorite gift to give. Maybe I should try something different, but I continue to come back to this pattern because it seems so useful.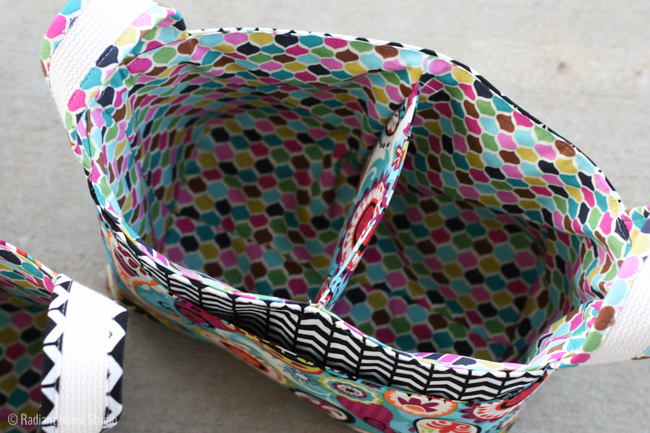 This time I cut and sewed 3 in assembly line style. I bought 1 yd. of each of 3 coordinating fabrics. In order to get the most out the fabric, I cut the largest pieces first and worked down to the smallest pieces. It took me about 3 sittings to finish them, but it was satisfying to have 3 finished gifts at the end.
A side effect of buying this pattern was that I also recognized the value of independent sewing patterns. I realized that designers were able to include extra sewing tips and beautiful photos. They could arrange the instructions in a way that seemed more intuitive. They could design unique patterns for a specific needs, rather than designing for the mass market. And so began my love of indie sewing patterns and my business…
Before that, I'm not sure I had ever sewn something from the same pattern more than once. In contrast, I usually sew at least a couple versions of my favorite indie patterns.
I still have plans to make some simple linen versions of the basket to use for storage in my sewing room. I think I could easily fill 3 or 4 with scraps, zippers, ribbons, yarn, etc.
I've tried dozens of other patterns since I bought the Divided Basket, but it continues to be my most used pattern…and worth every cent or that $6.50 that almost scared me away!
I'd love to know…what's your most used sewing pattern?