I've been working on sewing more wearable basics for myself. In the past, I've made dresses and tops with pretty printed fabric that end up unworn in the back of my drawer. I have a few solid-colored sweatshirts and comfy tops planned and ready to sew this month. Hopefully, things I will actually wear on a regular basis! The Julia Cardigan has been on my list of things to make for about 2 years, but just never made it to the top of my list until now.
The Julia Cardigan pattern has a lot of great options. You can make it with cap sleeves, elbow-length sleeves, or long sleeves. You can also decide if you want to have one or two layers of fabric for the collar. With two layers, you don't need to hem the collar, but with only one layer, you don't need as much fabric. It's nice to have both options! I made a 3/4 sleeve version with a double layer collar. (I had this idea in my head for a while and then Melissa made the exact thing I was planning! Her awesome cardigan confirmed that my plans would work, so I totally copied.)
I made a size Small. The sleeves fit like a t-shirt. It works well layered over a tank top or fitted short-sleeved shirt, but probably wouldn't work over a top with longer sleeves. It's super comfortable, looks great on, and feels like a step up from a hoodie. I'll definitely wear this, but I think I might like to make it in a Medium to see how it looks with a loose fit.
I printed the pattern and assembled it with no problems. The directions are written in a conversational manner and are thorough. The assembly steps are demonstrated with photos. I know some people have strong opinions about photos vs. illustrations, so I always try to mention it. I don't have a strong preference either way, as long as the photos are clear or the illustrations are detailed. The photos in this pattern are clear and helpful. I think most adventurous beginners could make this cardigan without confusion.
I used Kaufman Laguna Jersey in Heather Gray. I've used this fabric for several other projects and it always washes and wears well. It has a nice stretch and recovery, so it's great for things like t-shirts and yoga pants. It's also affordable. The fabric is very wide, so you get a lot for the money. I needed the recommended 2 yards to cut out all of my pieces for the Julia Cardigan, but I also have enough left to make some yoga pants or a t-shirt for my 6 yr old.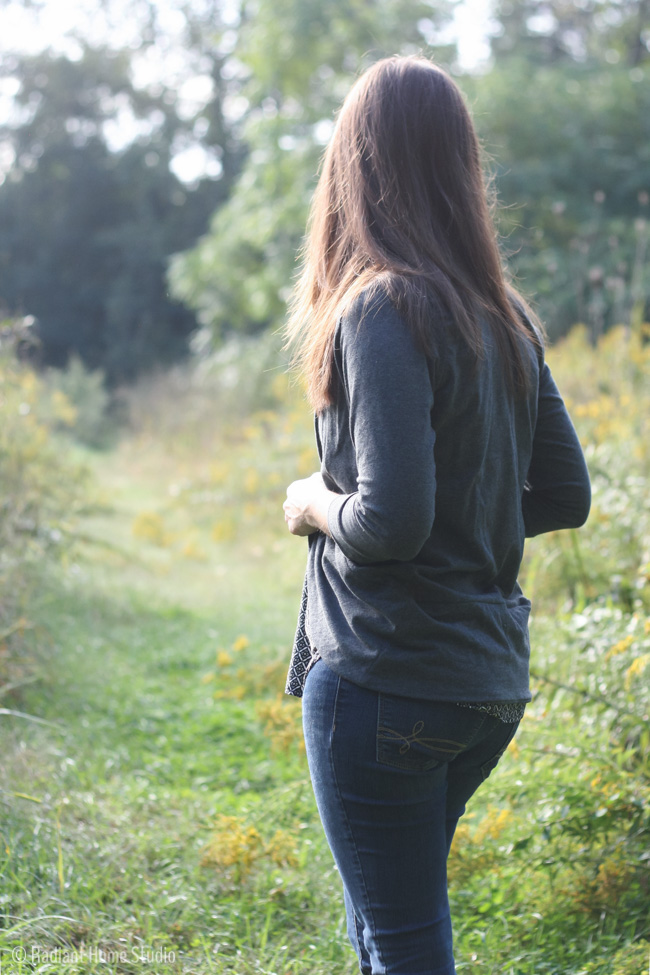 Overall, this is a great pattern and nice layering piece to wear as the weather cools off. I've got a Halifax Hoodie prepped and ready to sew next!
What are your favorite sewing patterns for autumn?