My oldest daughter (she's 7) has been watching me sew for her whole life. I began teaching her to use the sewing machine about a year ago, and her skills have been improving all year. This week she made another pillowcase dress!
This year her skills went from confusion and crazy seam allowances to understanding and straight, even seams. She has learned how to make a french seam and add armhole bindings.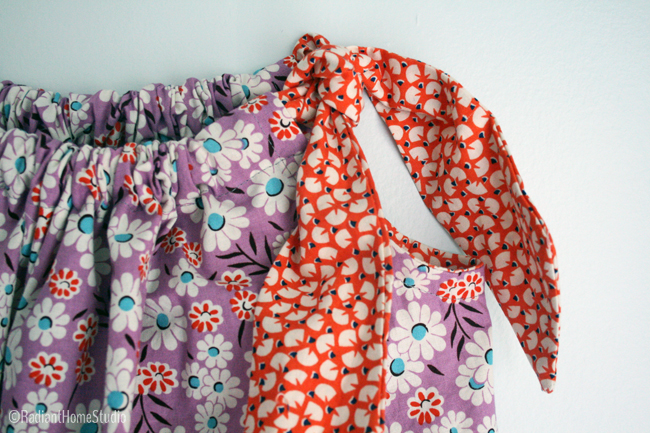 She takes great joy in making gifts for anyone she meets. We have always encouraged the gift-giving, but I love that her gifts have evolved from scribbles on paper, to paper cards with stitching, to little embroidery projects, and now dresses!
We made several pillowcase dresses for a Spoonflower charity event a few months ago. When we started talking about making a gift for her sister, I knew that would be a project she could do (mostly) on her own and that her sister would thrilled to receive.
We chose these pretty quilting cottons by Denise Schmidt from JoAnn Fabrics. My daughter did all of the stitching, with a little bit of help around the armhole curves. And I also helped with all of the ironing.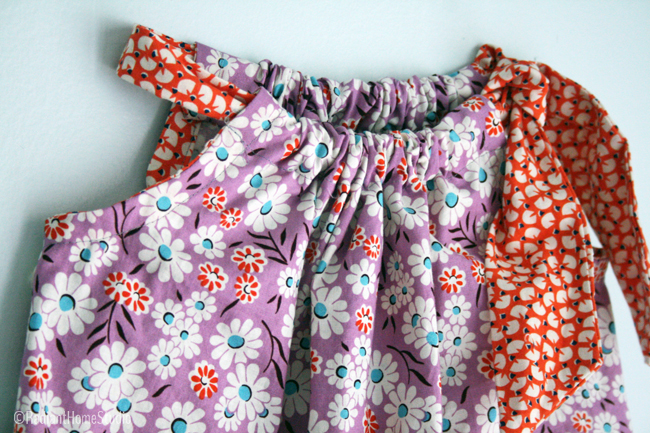 So, I just wanted to share her pretty little dress and encourage you to let your kids sew with you! You might be surprised at how quickly they catch on!