Happy surprise! Today Spoonflower is sharing my beach tote tutorial. If you are visiting from the Spoonflower blog—Welcome! You can find my other sewing tutorials here, or check out my patterns in the drop-down menu.
If you haven't heard of Spoonflower yet, they produce custom printed fabric, wallpaper, and gift wrap. You can design your own, or choose from the many amazing designs that talented independent designers have uploaded and allowed you to use.
My Cactus Beach Tote Tutorial highlights the new Eco Canvas fabric. It is a durable polyester fabric with almost half of it's fiber content coming from recycled materials. It's perfect for tote bags that will be hauled to the beach or the park. The tote tutorial is simple enough for a beginner, but it'll look store-bought with the great rope handle detail and grommets.
I've included lots of tips for sewing with this fabric, as well as a detailed tutorial with step-by-step photos.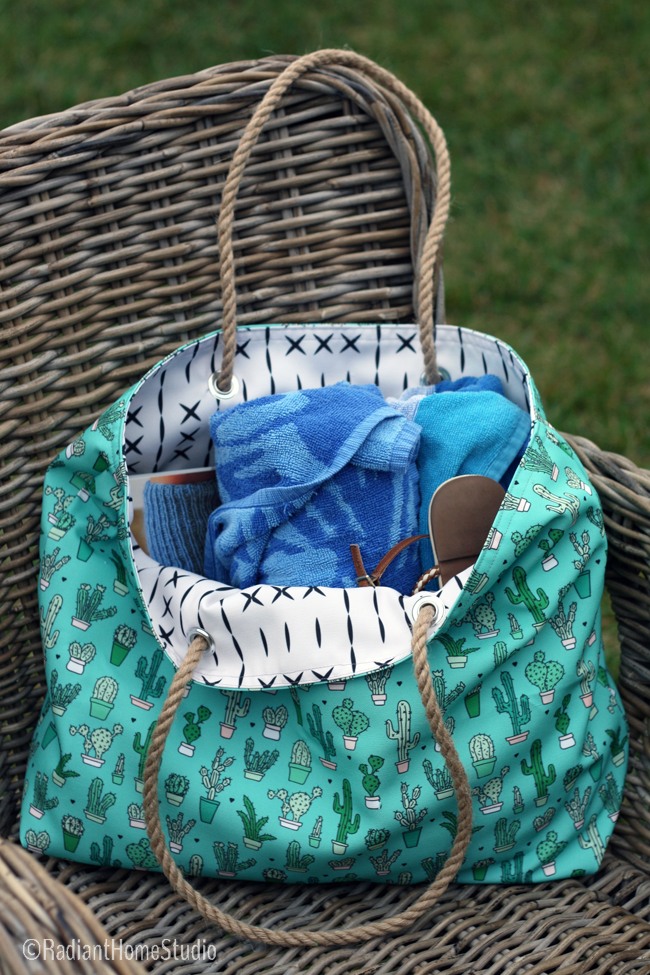 My exterior fabric is Cactus Garden by LittleSmilemakers, and the lining fabric is Crossline Mudcloth by Holli_Zollinger. If you're looking for other fabric designs and unsure where to start, I collected a few of my favorite bag fabrics here. Or click on my shop and look through the designers that I favorite and follow. You'll find hundreds of excellent designs browsing through my top picks.
The Cactus Beach Tote is a simplified version of my Coastal Tote. (Update: This pattern has been discontinued.) If you would like a bag with zipper pocket options, thicker rope providing support to the bag, details like rivets and snap closures and a printable template for rope and pocket placement—you can buy the Coastal Tote pattern here.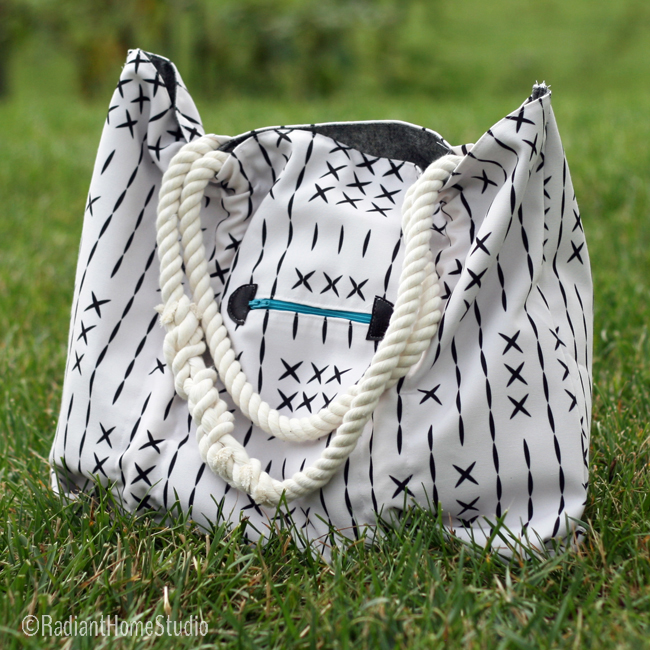 If you would like to keep up with new posts and tutorials, please…
SaveSave