It's Kids Clothes Week again! Several of my children are in need of winter clothes. The 2 oldest have outgrown most of their clothes from last year. And the little boys wear hand-me-down's, but the clothes rarely make it past the 3rd boy before the knees are worn out or the necklines are stretched beyond repair. I don't love shopping. I always leave stores thinking I could make things that are better quality and save myself the frustration of hunting for clothes that I like. That might be true, if I wasn't trying to sew all the things…
So, Kids Clothes Week to the rescue. It's a whole week of motivation and inspiration to get some of my projects finished. Since I did not plan ahead this time, I'm challenging myself to use what I have. I got started earlier this weekend because I had some extra time in the evenings when my husband was gone. I set aside some fabrics and patterns and finished up these blue Greenstyle Everyday Yoga Pants for my big girl.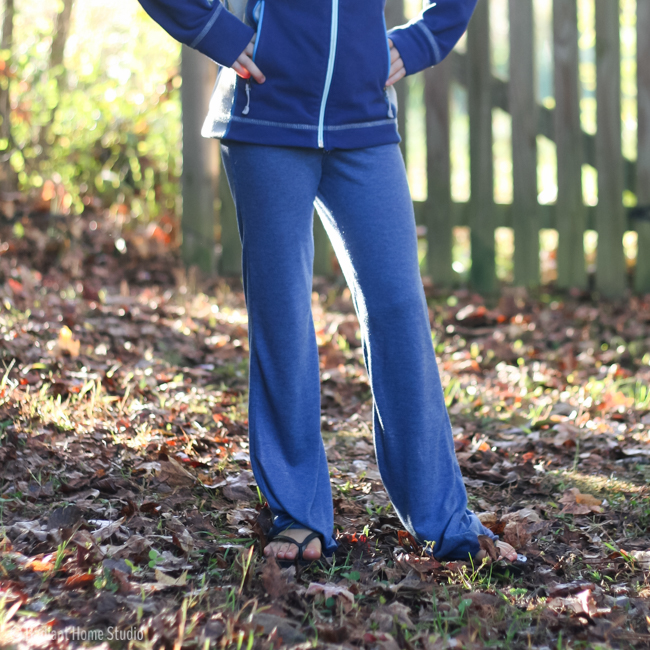 One of the things all of the kids need is pajama pants. I'd love to make some more Mini Hudson's for them, but yoga pants are great for the girls too. I made a gray pair of Greenstyle Yoga Pants for her last year and she has worn them a lot. I made a size medium, but cut the length for the size large.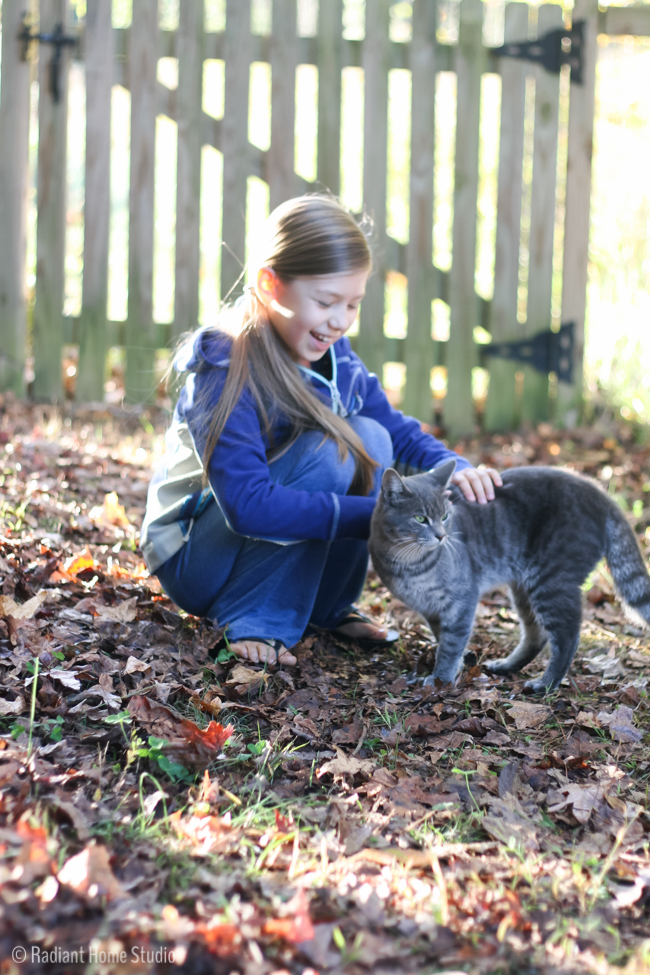 The last pair continued to shrink even though I pre-washed the fabric. Since knit doesn't fray, I didn't hem the bottom of either pair. If the new ones turn out to be too long after a couple of washes, I can just trim a little bit off.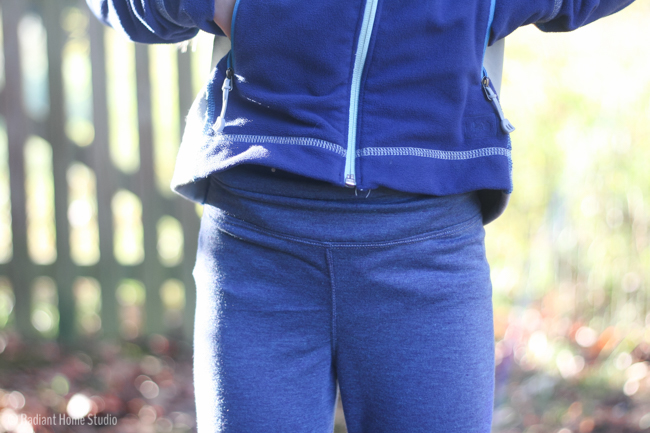 I used a cotton/poly knit from my stash. It prefer the thicker, more stable knit I used for the gray pair, but this lighter knit is fine for pajamas. I like how the instructions tell you to topstitch along the seams for reinforcement. With a twin needle (I have an extensive twin needle post here…) you can mimic a cover stitch that makes the pants look store-bought. Even with these details, I cut and sewed these pants in about an hour.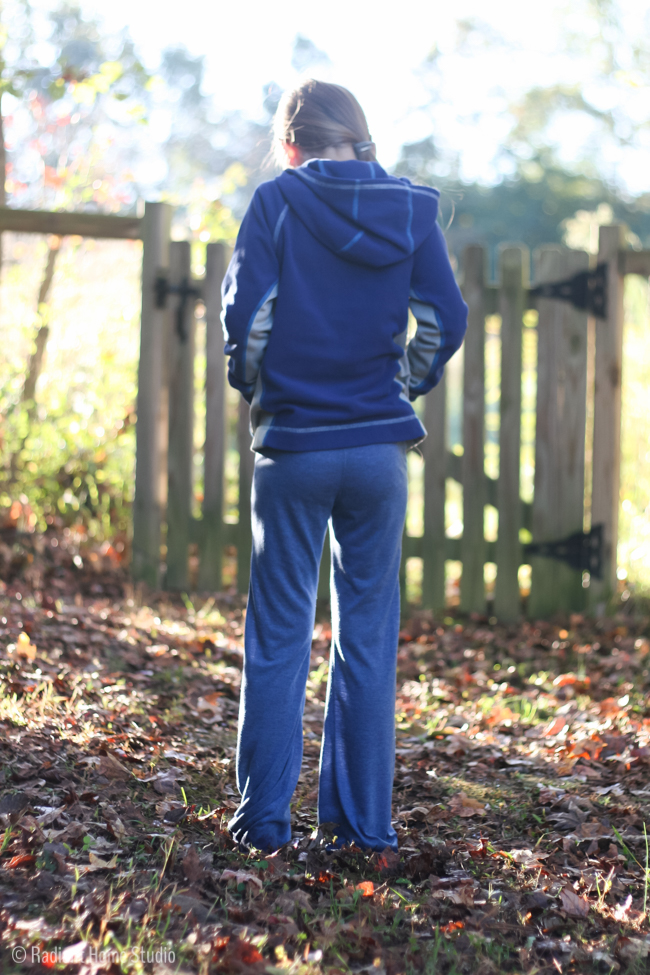 It's a good start to the week, but I'd love to finish a few more projects!
What are you making for your kids this week! Feel free to leave your links in the comments 🙂